Frequently Asked Questions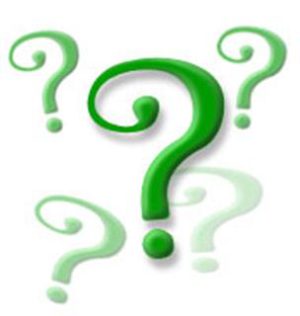 Where do the ingredients come from?
Everything is Canadian sourced, purchased locally when possible and always from reputable stores and suppliers such as Save on Foods, Costco, GFS and Snowcap.
Do the cookies contain gluten?

Yes, both of the current cookie varieties contain gluten.
Creating a gluten friendly cookie is in the works and hopefully will be launched later this year. The commercial kitchen I use is not a certified gluten free kitchen, so the cookie variety that I'll eventually create would end up being "gluten-friendly" not "gluten-free".
The new Chocachewy Bar is gluten friendly. It has no gluten containing ingredients but is made in a kitchen that is not gluten free.

What are the sources of protein?
The amount of protein in the cookies comes from the natural food ingredients which include, but aren't limited to: oats, eggs, cottage cheese, pepitas, sunflower seeds, hemp seed as well as a significant amount of the delicious Magnum Quattro protein powder.
I use the Vanilla Ice Cream, Chocolate Love and Chocolate Peanut Butter Addiction Quattro in the cookies, each recipe has a different combination of these products to create a unique flavour in each cookie.
The Chocolate Peanut Butter Obsession cookie also uses BioX Nutri-Nut powdered peanut butter, chocolate flavor. This is a terrific product as well. It has a rich, full peanut butter flavor without most of the fat that natural peanut butter has. It's great in protein shakes as well!
Are there nuts in the cookies?
There are no nuts in the Supreme recipe, but they are baked in a kitchen where nuts are present and sometimes used. I cannot guarantee that there is no nut exposure for extreme allergies, but I do ensure that all equipment and surfaces are cleaned and sanitized before the recipes are made.
The peanut butter obsession cookie has nuts in it, of course. So does the chocachewy bar. I make the peanut butter products after the nut free recipes are made. The equipment goes through a high temp commercial dishwasher and sanitzer to ensure any nut residue is removed.
What is Magnum Quattro?
It's a high quality, pharmaceutical grade, fast and slow digesting protein powder that bakes more consistently and tastes better than any of the other protein powders I've tried. It brings a significant added bit of protein and deliciousness to the products.

Where did I get the recipe?
These recipes are my own unpublished, proprietary recipes that have been painstakingly developed from scratch over several years and thousands of hours of effort.
I can tell you however, that the cookies originated from a simple but awesome, hearty oatmeal cookie recipe. I took that, baked it, changed it and improved it hundreds of times from there. The first cookie to emerge was the Supreme and it's been a consistently popular seller since 2015.
Where are these cookies baked?
All cookies and products from Stacy's Cookies are produced in a health inspected and city approved commercial kitchen. Each delicious cookie is baked, packaged and heat sealed on-site. 
Regarding the plastic…
The cookies are currently packaged in plastic bags, I'll change that to something biodegradable as soon as possible. Until then, I ask you to collect the plastic bags and put them in the local plastic bag recycling in your area.
Near my place is a "Return-It" depot, they are amazing and divert so many recyclable products and items out of the landfill. Take the plastic bags there if you have one. If not, some grocery and Walmart stores have a plastic bag collection spot near the front entrance. Every bag not thrown in the garbage is a good step for us all. I appreciate your effort.
About Stacy
I have 27 years of experience in several different areas of food service, everything from restaurant cooking, large scale catering and private in-home catering to serving in all different types of restaurants and venues to large scale baking and production.
Stacy's Cookies was founded in 2015. I carry a current Food Safe certificate and all necessary business licencing.
Let me know if you have any questions that are not listed here.
Thank you
Stacy