Welcome to Stacy's Cookies
Are you looking for a protein snack that actually tastes good? These are hearty homestyle protein cookies and snacks that are made with natural ingredients and packed with protein. They are filled with nutritious ingredients that fuel you up for the day and are reminiscent of the soft and chewy oatmeal cookies Mom used to make.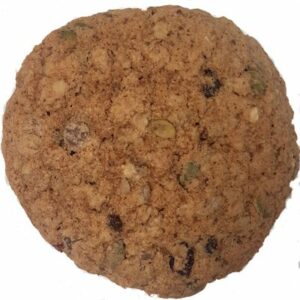 These cookies have been designed as a delicious meal replacement with a substantial amount of protein and nutritious ingredients that keeps you going for most of the day. 
Each one is packed with protein rich ingredients specifically chosen to create great flavour and texture while not really tasting like a protein product at all.
These cookies are a substantial snack, dense in nutrients while still tasting great made with simple ingredients that are easy to understand.
The Supreme has a trail mix type of feel and appearance, it has 14g of protein and contains no nuts. It's soft and chewy and hardly looks like a protein cookie at all.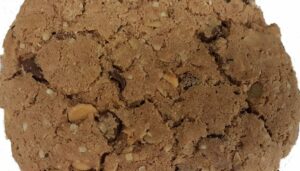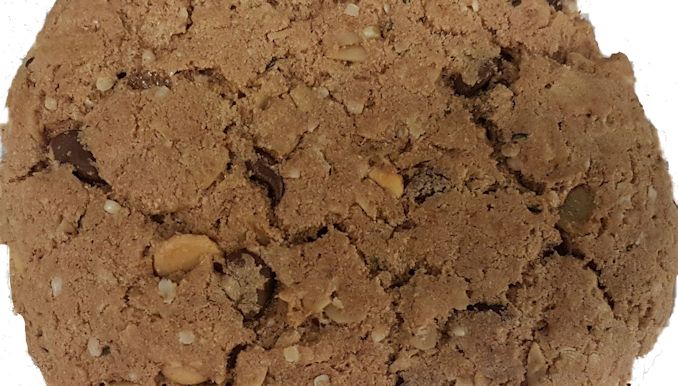 The Obsession is a big handful of peanut buttery love that has a hefty 23g of protein. It's made with raw shelled hemp seeds, peanut butter powder, organic cane sugar and whole wheat flour.

The Chocachewy bar is a smaller chocolate chewy bar made with crunchy peanut butter, sunflower seeds, pepitas, chia seeds, honey and oats. It has 15g of protein.
A Seedy Affair  is a seed prominent granola bar with sunflower seeds, pepitas, chia seeds, dark chocolate chips, dried cranberries and is sweetened with honey and a touch of brown sugar. The Seedy Affair bar has 10g of protein.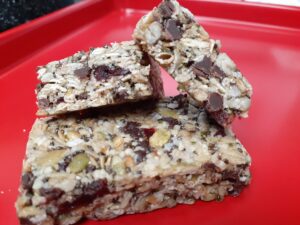 I use common familiar ingredients, each recipe is a painfully intricate balance of carefully chosen ingredients. I combine that with my somewhat unconventional baking methods to achieve the unique flavour and texture in all of my products.
I guarantee these homestyle protein cookies and snacks are unlike anything you've had before. They are a meal in themselves and deliciously decadent.  
Try these unique protein cookies and snacks today. I look forward to supplying some deliciousness into your life!