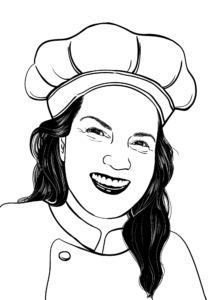 Thank you for stopping in at Stacy's Cookies. My original goal was to create a delicious protein snack filled with nutritious ingredients that fueled you up for the day, combined with the type of soft and chewy oatmeal cookies Mom used to make.

It's taken years of altering recipes, experimenting with different combinations of so many ingredients, but eventually I figured it out. I guarantee that these Homestyle protein cookies are unlike any other protein snack you've had before. They are a meal in themselves and deliciously decadent.
The Supreme was the first product to be developed and was the original trailblazer and the whole reason Stacy's Cookies was created. It's held its own and had a loyal following of fans since 2015. I now have three delicious products to choose from: The Supreme, The Obsession and the Chocachewy Bar.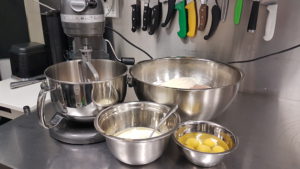 I use common, familiar ingredients, many of which we all have at home. Each one is made with the delicious pharmaceutical grade Magnum Quattro protein powder.
The painfully, intricate balance of the ingredients in each recipe and my somewhat unconventional baking methods are what I use to achieve the unique flavour and texture in all of my cookies.
These cookies can be thought of as a meal replacement because you likely won't be hungry again for 6-8 hours depending on your activity level. 
The decadent Chocolate Peanut Butter Obsession cookie and the Chocachewy Bars are already very popular. I look forward to supplying some deliciousness into your life!
Cheers!
Stacy

See Stacy's Menu & Order