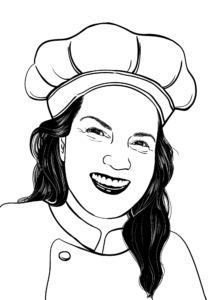 Thank you for dropping in at Stacy's Cookies. These are hearty, unique, homestyle protein cookies that are different than other protein snacks on the market because they hit right in the middle of everything else available…in between the really good for you cookies and the really bad for you ones. That's the sweet spot of maximum yummy factor!
Are you looking for a substantial protein snack that tastes great but also one that's made with simple ingredients that are easy to understand? These are it, look no further!
My original goal was to create a delicious protein cookie filled with nutritious ingredients that fueled you up for the day, combined with the type of soft and chewy oatmeal cookies Mom used to make. 
It's taken years of altering recipes, experimenting with different combinations of so many ingredients to reach this point. I knew what I didn't want to create and that definitely lead to a long series of not-so-great cookie attempts until I . 
I use common, familiar ingredients, many of which we all have at home right now. The painfully, intricate balance of the ingredients in each recipe and my somewhat unconventional baking methods are what I use to achieve the unique flavour and texture in all of the products.
I guarantee that these homestyle protein cookies are unlike any other protein snack you've had before. They are a meal in themselves and deliciously decadent. They are often used as a meal replacement because you likely won't be hungry again for about 6 hours after enjoying one.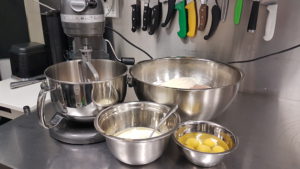 The Supreme was the trailblazer and first product to be developed, it's the whole reason Stacy's Cookies was created. The Supreme has held its own for almost 6 years now and has had a loyal following of fans since 2015. The Obsession cookie, which is a big handful of peanut buttery love and The Chocachewy bar were launched in early 2020.
There are exciting new products in development as well that are just as delicious and more-ish. I look forward to supplying some deliciousness into your life!
Thank you for your visit!
Stacy
See Menu & Order