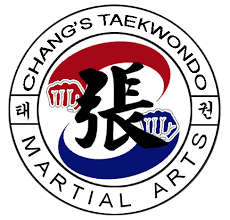 This was the Chang's Taekwondo 16th Annual Gala. Thank you to Master Chang for inviting me to participate and to everyone who stopped by the table to say hello and of course thank you to those who bought cookies. This event just happened to fall on the very same day that I launched both the Obsession cookie and the Chocachewy bar. The feedback on all of the products was great, the attendees enjoyed the Chocachewy samples and the cookie samples too.
This is the yearly event where the students from all 5 schools put on an amazing show of all of the skills they've learned in the past year.
It's also the time when everyone who has earned a black belt in that year are acknowledged and the belts are awarded by Grand Master Chang who is the original founder of the school. This event is the culmination of thousands of hours of practice and effort for each one of the students and instructors.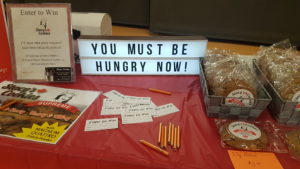 This is a terrific school run by so many highly skilled, incredible people. My son attended the school from age 8 until 18. He achieved dozens of milestones and many belts and eventually earning a black belt in both Taekwondo and Hapkido. He has grown into an amazing man (now 22) with the values that Chang's helped to teach him as a child.
When he began his journey with Chang's there was only one school in South Surrey. It quickly began expanding and the Cloverdale/Langley and Tsawwassen/Delta locations opened up while he was a student there, now there are five schools with another located in Aldergrove/Mission.
I would encourage anyone interested (adults included) in learning the art of Taekwondo to join Chang's. It's a welcoming, friendly place that grows great kids and teaches so much more than martial arts.
Thank you to everyone at Chang's on behalf of all the parents past and present.