ChocaChewy Bar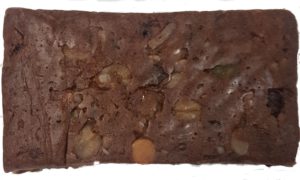 This is the latest product soon to be launched by Stacy's Cookies. It's a peanut butter chocolate chip chewy bar that packs a punch of protein for it's size. They're perfect to throw in your pocket on the way to the gym.
This product will be available around the same time as the Chocolate Peanut Butter Obsession cookie. It's a chocolate peanut butter chewy bar that contains crunchy and delicious pepitas, coconut, raw shelled hemp seeds and peanut butter powder among other delicious ingredients.
It has no refined sugar and contains only honey as the sweetening ingredient and natural peanut butter for the glue to hold it all together.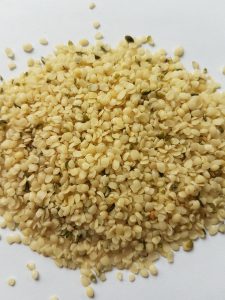 I can tell you that it's already very popular among those who have tried it. I've just received the lab results back and this 70g chewy bar has 14.6g of protein!
This chewy bar is gluten friendly. It has no gluten containing ingredients but it's made in a kitchen that contains flour and isn't gluten free. Use your own discretion in choosing to eat or not eat this product based on your own dietary needs. 
Once their labeling is complete, I'll be able to take orders and ship them out to any address in Canada.

I'll have the prices listed shortly.